New restaurant in Tampa's Midtown showcases cuisine from Southeast Asia
August 5, 2023
TAMPA, Fla. – As Tampa's Midtown area grows, more cultural experiences are moving into the district. One of those new locations is Sunda New Asian.
"Sunda New Asian is elevated new Asian cuisine," shared Billy Dec, owner and founder, "We showcase food from all around Southeast Asia."
The restaurant features food from Japan, the Philippines, Indonesia, Thailand, China and more from the region, all in one location. 
"The best part. You get a little taste of everything from Southeast Asia, but do so in a nice elevated way," said Dec.
READ: Dunnellon restaurant provides customers with a taste of Old Florida
But what does that mean to the uninformed foodie? Dec explained, "Things (foods and flavors) that are authentically important from Southeast Asia that are elevated in a modern way."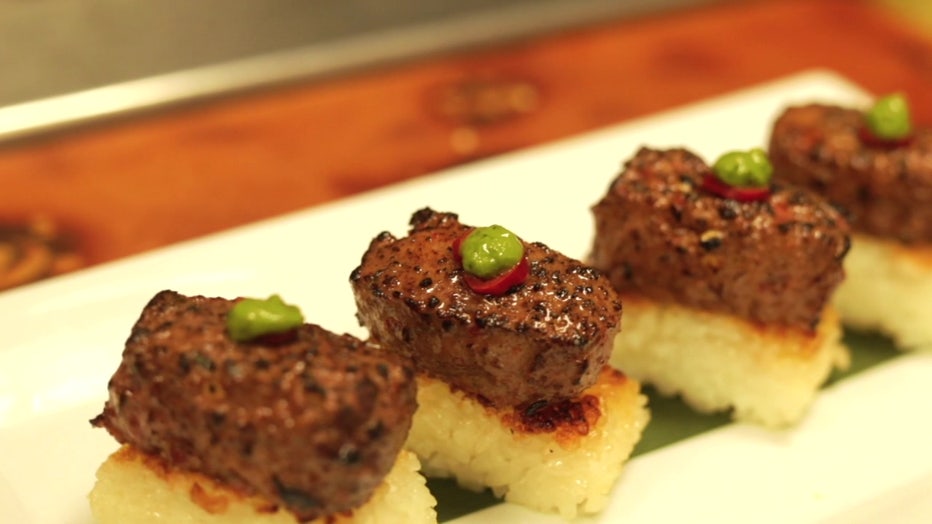 Their chefs take those dishes, upgrade ingredients and add flourish to the preparation and presentation to recreate the dish for a discerning palate.
"Throughout Southeast Asia, there is so much variety, including amazing vegetarian and vegan (foods) that are naturally popular in that area," said Dec.
Tampa was a natural choice for Dec's adventure as he has family here and has always had that connection to the area.
READ: 'It's old Florida': Blue Gator serves Dunnellon community, offers stop for state visitors
"Well, I think Tampa is an exploding City. Already it was a really diverse city," he admitted, "We saw an opportunity to bring in lots of flavors from Southeast Asia to create a really unique dining experience."
Sunda New Asian is located at 3648 Midtown Drive in the heart of Midtown.
To learn more about Sunda New Asian, visit their website by clicking here. 
To see their menu options and creations, click here.